THE NEW YORK TIMES BOOK REVIEW
This artist's bildungsroman . . . [wrestles] with complex questions about art-making, integrity and the ethics of ambition.
THE BEST NEW BOOKS BY WRITERS NAMED RACHEL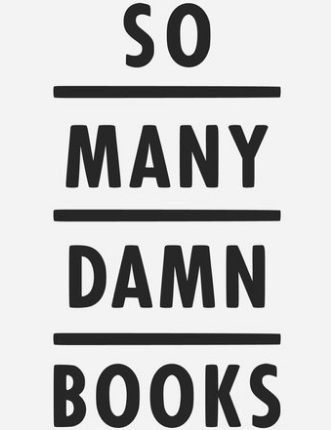 THE SMDB TOP 6 OF 2018:
The Friend by Sigrid Nunez
Self-Portrait with Boy by Rachel Lyon
We That Are Young by Preti Taneja
Heartbreaker by Claudia Dey
Neverworld Wake by Marisha Pessl
Any Man by Amber Tamblyn
THESE ARE A FEW OF OUR FAVORITE BOOKS
SELF-PORTRAIT WITH BOY: In this book, Rachel Lyon deftly explores moral gray areas, the sacrifices we make for art, and the price of a lie. I couldn't tear myself away from its electrifying pages.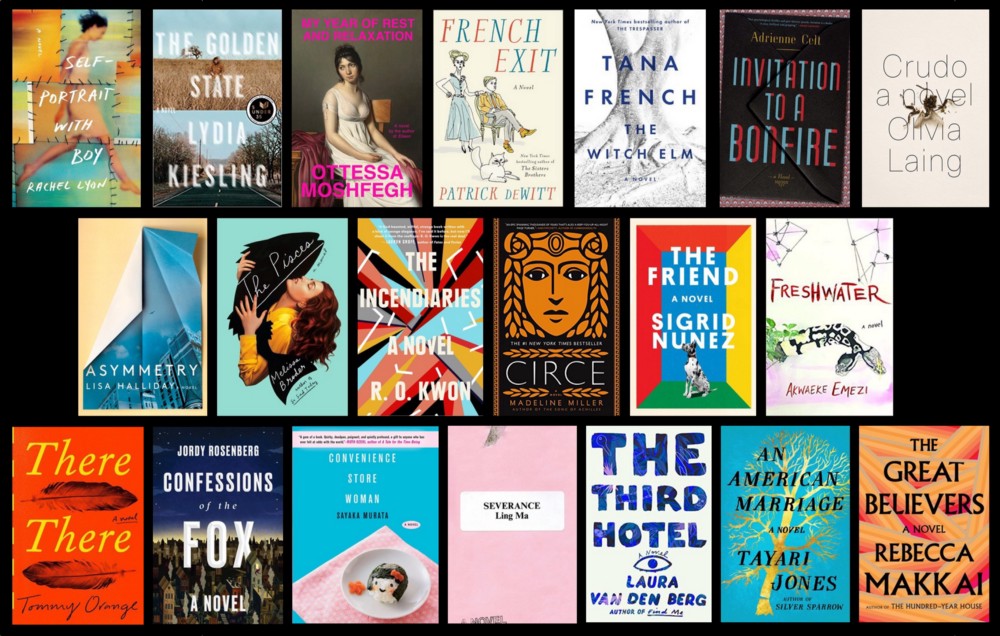 Electric Lit's 20 Best Novels of 2018
Year In Reading - 2018
This year I've put ** next to my absolute favorites. Self-Portrait with Boy by Rachel Lyon**
My Top 10 Debut Novels of 2018
"Beautifully rendered, beautifully written, heartbreaking but also thought-provoking, SELF-PORTRAIT WITH BOY by Rachel Lyon is a book that I think did not get enough attention, and I absolutely adored this debut novel, and cannot wait to see what Rachel Lyon does next."
BEST OF 2018: BEST FICTION BOOKS
Self-Portrait with Boy is a provocative commentary about the emotional dues that must be paid on the road to success, a powerful exploration of the complex terrain of female friendship, and a brilliant debut.
The 2019 Tournament of Books Long List
Announcing the Long List for the 2018 Center for Fiction First Novel Prize
'Self-Portrait With Boy' Explores The Narcissistic Ambition That Fuels Success
Lyon's striking debut novel is called Self-Portrait with Boy, and though it looks backward to the end of an era in New York, it's not at all nostalgic. Think the tough tone of something like Rachel Kushner's New York/Italian art and politics novel, The Flamethrowers, or Olivia Laing's atmospheric nonfiction book about New York, The Lonely City.
"Portrait of Desperation": Paige M. Ferro on Rachel Lyon's Novel SELF-PORTRAIT WITH BOY
With her debut, Self-Portrait with Boy, Lyon has created something as unique, compelling, and exquisite as it is terrifying, and she is certainly being recognized for it.
The Unintended Moment: Rachel Lyon's "Self-Portrait with Boy"
Self-Portrait with Boy is Rachel Lyon's first book, and it is definitely far from being a lucky accident. Lyrically written, emotionally complicated, and surprising in many ways, it is hard to put down. It explores what constitutes success and fame and art. A single chance occurrence creates something out of nothing, and someone out of no one — but at an enormous expense. Rachel Lyon has given us much to think about.
Rachel Lyon on art and ambition in her debut novel, 'Self-Portrait With Boy'
"Self-Portrait With Boy" is a book about a woman faced with an impossible choice. The conflict is rich and thorny, raising questions about art and morality, love and betrayal, sacrifice and opportunism and the chance moments that can define a life. The novel wrestles with the nature of art but moves with the speed of a page-turner.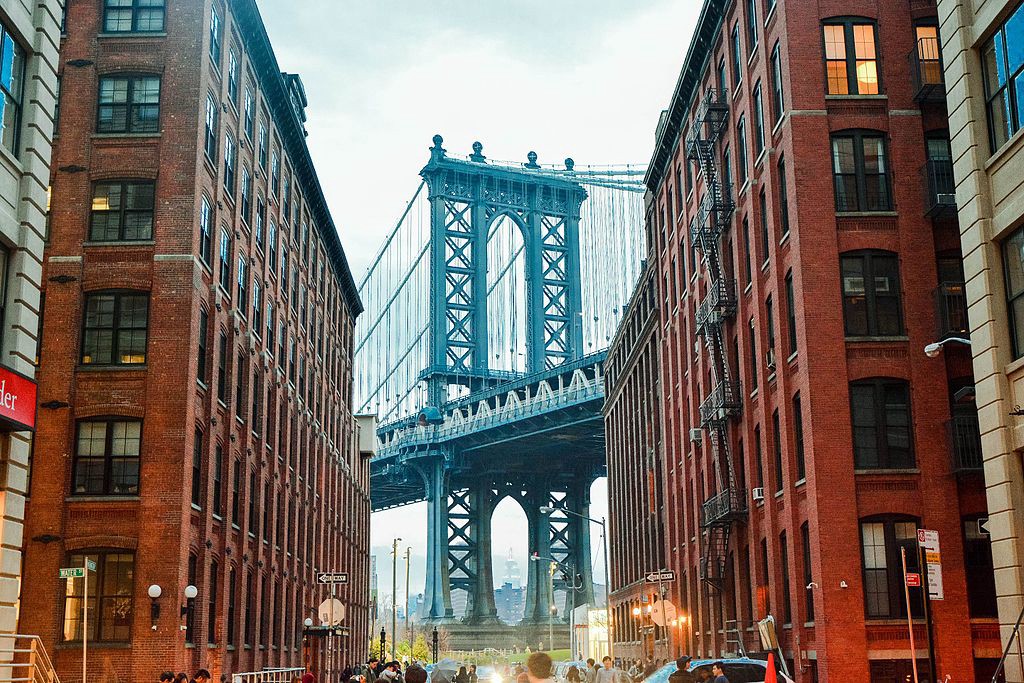 How Does a Tragedy Become Art?
Capturing the most joyous, life-changing moments on camera is either a stroke of luck or the result of careful planning. The tragic instants that alter lives, however, are rarely images we want to frame; when they are caught on film, we're left with certain questions: what to do with this tangible reminder of sadness? Who exactly owns the rights to this moment? The person, their family, the capturer?
In Self-Portrait With Boy, Rachel Lyon has written a powerful debut novel
Self-Portrait will get you thinking deeply about the challenges and complexities of creativity, morality, and making art as a woman.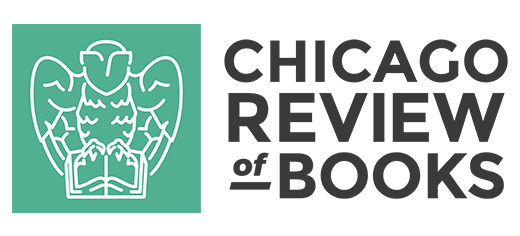 How Ruthless Must Artists Be to Succeed?
Self-Portrait with Boy is about making it as an artist, but it's also about desire: the seesawing balance of companionship and compromise. The pursuit of artistic greatness can be a lonely endeavor. It can also be a transcendent experience, and one of the most compelling aspects of the novel is Lu's relentless hunger to make her dreams a reality.
STARRED REVIEW
Fabulously written, this spellbinding debut novel is a real page-turner. A powerful, brilliantly imagined story not easily forgotten; highly recommended.

STARRED REVIEW
In her gripping first novel, Lyon sympathetically portrays [her protagonist's] struggle to make an impossible decision and to deal with its repercussions.
SELF-PORTRAIT WITH BOY is razor sharp, thought-provoking, and very emotional. It's a slow burn that hits you so hard at the end.
🌟🌟🌟🌟🌟
Rachel Lyon's novel 'Self-Portrait with Boy' explores where art meets exploitation
"Self-Portrait with Boy" is a confident first novel with a lot going for it. The moral dilemma Lyon sets up is explored with intelligence and grace
Staff Picks: Rachel Lyon, Radiohead, and Richard Pryor
The story is told in crisp, clicking, photographic prose and has the narrative momentum of a thriller, though the question isn't what tragedy will befall the main character but what that character will do with a tragedy once it's happened—and, most interestingly, happened to someone else.
THE MOST ANTICIPATED FICTION BOOKS OF 2018
A subtly elegiac yet fierce look at the blurred boundaries between life and art, loyalty and morality.
A NEW NOVEL ASKS, WHAT IF YOUR ARTWORK EXPLOITS SOMEONE ELSE'S PAIN?
The novel is a rarity—a fully believable, fictional treatment of the art world, ready to share shelf space with the likes of Rachel Kushner's The Flamethrowers, Siri Husvedt's The Blazing World, Tama Janowitz's Slaves of New York, and a few select others.
February Book Review: Self-Portrait with Boy by Rachel Lyon
With a vividly rendered setting, an emotionally turbulent narrative, and a spine-chilling dose of the paranormal, Self-Portrait with Boy has me dwelling on the dark side of creative expression and eager to see what Rachel Lyon produces next.
Thick with the atmospheric grime of early 1990s New York… [SELF-PORTRAIT WITH BOY] is a book about time: Lyon captures the end of an era.
Spring/Summer Bests | Debut Novels
A powerful, brilliantly imagined story not easily forgotten.
Lyon's candid, adroit debut follows a young artist's disturbing journey to find an audience… written in raw, honest prose.
Self-Portrait With Boy demonstrates superb storytelling with deep and expertly crafted characters. I highly recommend this book simply because of how it makes you feel.
EPISODE 79: RACHEL LYON
Rachel Lyon is a writer based in Brooklyn, NY. Rachel's debut novel Self-Portrait With Boy caught my attention for its complex depiction of a young artist in 1990's Brooklyn, and the story has stuck with me in the months since I first read it. In our conversation, Rachel and I talked about the similarities between her novel and one of her earlier short stories, about the necessity of art in the contemporary world, and about the way her novel and its characters engage with questions of class. Then in the second segment, we talked about alcoholism and the role drinking plays in our culture.
Rachel Lyon reflects on her debut 'Self-Portrait with Boy'
"I am a complete amateur at everything. I do yoga, but I fall down a lot. I cook, but only a very limited repertoire, mostly rice and beans and the occasional vegetable. I grow plants, but sometimes they die. I planted an avocado pit this year and the darn thing is growing into a tree! But right beside it, I've got this poor French lavender that's been brown and brittle for years. I have no idea what's wrong with it. I put it next to the avocado tree hoping maybe the avocado will inspire it, but I'm afraid it's just become resentful."
FACULTY SPOTLIGHT: RACHEL LYON
Rachel Lyon shares with us her tricks to overcoming writer's block, the craft lessons that stuck with her, and the story of how she became a writer.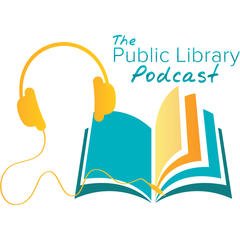 Sometimes there's that pivotal moment that can change everything in a person's life. Lu Riles has one of those moments in her quest to become an artist appreciated for her photographic works. But it comes at a cost, a very high cost. Rachel Lyon sheds light on this amazing story in "Self-Portrait With Boy."

An Interview with Rachel Lyon
The debut novelist talks art, life-altering decisions, and the reality of scrapping the first draft.
Let's play a game. Let's pretend you're an aspiring photographer living close to the poverty line in a warehouse in Brooklyn. You work three jobs to support yourself, but no matter how hard you work, you never seem to make ends meet. Your high-ceilinged apartment is always infested with vermin, too hot in the summer and too cold in the winter. You obsess over an artistic project that no one seems to care about. And then your dad needs a surgery he can't afford. What would you sacrifice for a chance at fiscal and critical artistic success? Your pride? Your vision for your work? The relationships with those around you? Would you go as far as to trade yourself for success?
Rachel Lyon and I first met when I took a workshop she was leading through Sackett Street Writers last year. She was a wonderful teacher and has been a sage guide to me as a young writer in New York. Her debut novel, Self-Portrait with Boy, has generated well-deserved buzz. Rachel and I met at a cafe in Crown Heights to discuss her novel, ghosts, the early 1990s, socio-economic class in art, and transcendence.
ON ENVY, UNSATISFIED DESIRE, AND NOT WAITING FOR PERMISSION
A RED INK ROUNDTABLE WITH MIN JIN LEE, JAMIE QUATRO, RACHEL LYON, AND MORE
MICHIGAN QUARTERLY REVIEW
I could not have predicted wanting to spend an entire book in the mind of Lu, but once introduced, I could barely be torn away to perform basic daily tasks like feeding myself, something Lu herself often ranks low on her list of priorities. What I mean to say is that her obsessions will quickly become yours, her ambition will intoxicate you, and her ferocious judgments of others and herself will feel as inevitable as if they were facts rather than personal opinions.

Otherppl with Brad Listi is a weekly podcast featuring in-depth interviews with today's leading writers. Rachel Lyon is this episode's guest. Her debut novel, Self-Portrait with Boy, is available now from Scribner.
The Amoral Artist
Rachel Lyon is at once a realist and a dreamer. The descriptions of 1990s Dumbo feel so tangible that you want to walk under the rain-slicked overpasses while listening to the Pixies' Bossanova. But between Lyon's brilliant flashes of realistic prose, snappy dialogue, and brisk plot, is the space of dreaming: Lu Rile's (or is it Rachel Lyon's?) philosophical fixations and the slight absurdism with which she sees her places, and others' places, in the world.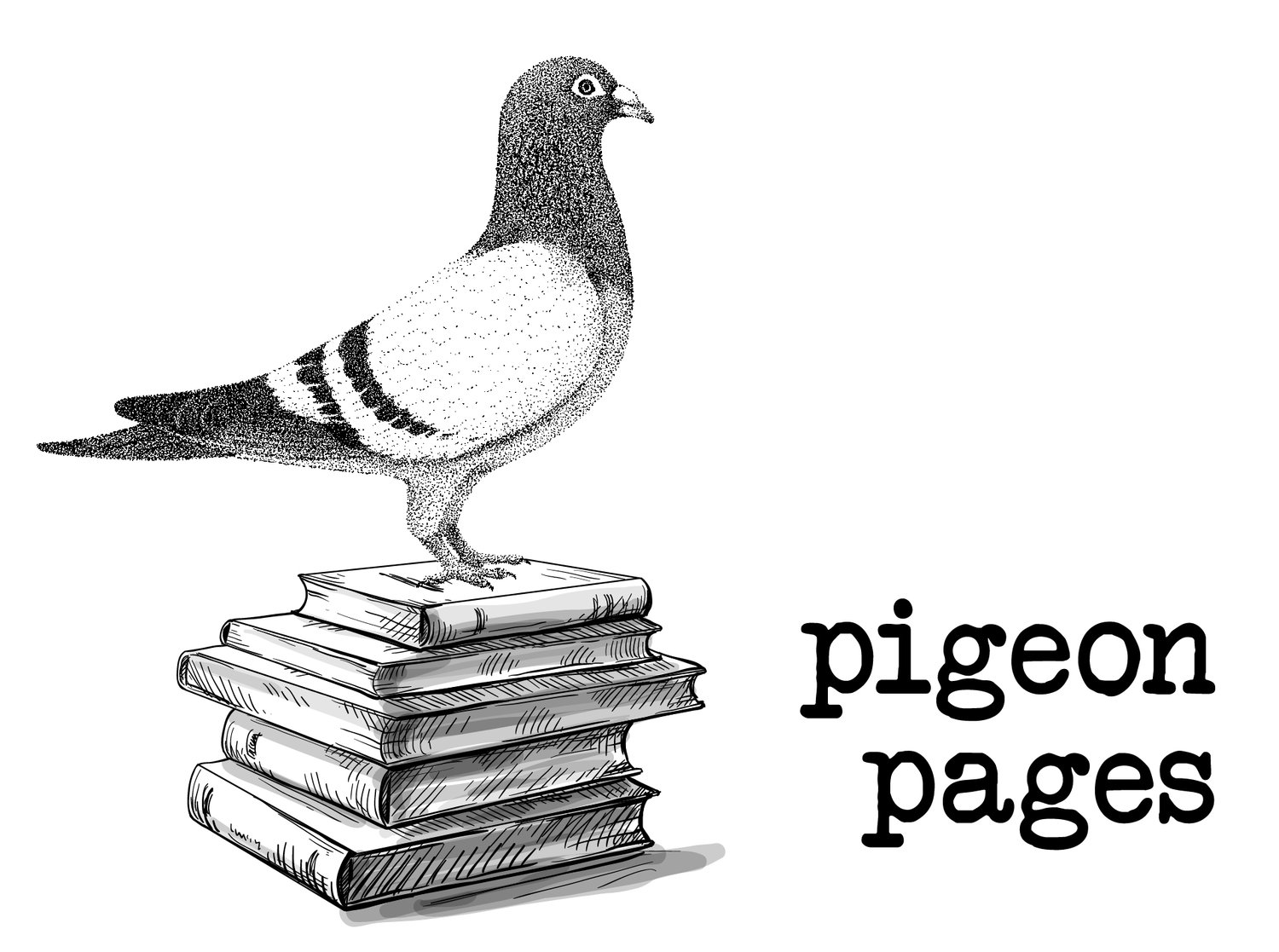 Pigeon Pages Interview with Rachel Lyon
Fiction writers tweet beautifully. Poets, even better. But I wish Twitter would impose severe restrictions on the communication of politicians. Twitter is great for jokes, rants, flights of fancy, and simple observations, but it is simply not the proper platform for policy decisions.
You Have to Get Their Attention: An Interview with Rachel Lyon by Ryan Spencer
At its core, this novel dissects the risks and sacrifices involved in coming to terms with this notion.
BOLD LIFE BOOKSTR: RACHEL LYON ON HER DEBUT NOVEL SELF-PORTRAIT WITH BOY
BOOK'D: RACHEL LYON
Author Rachel Lyon is a fresh voice on the literary scene. Her debut novel Self Portrait With Boy is said to be "compulsively readable and electrifying". Just read the blurb here. After reading this interview, I fell a little in love with Rachel. It makes me so giddy when a BOOK'D guest really goes innnn with sharing recs!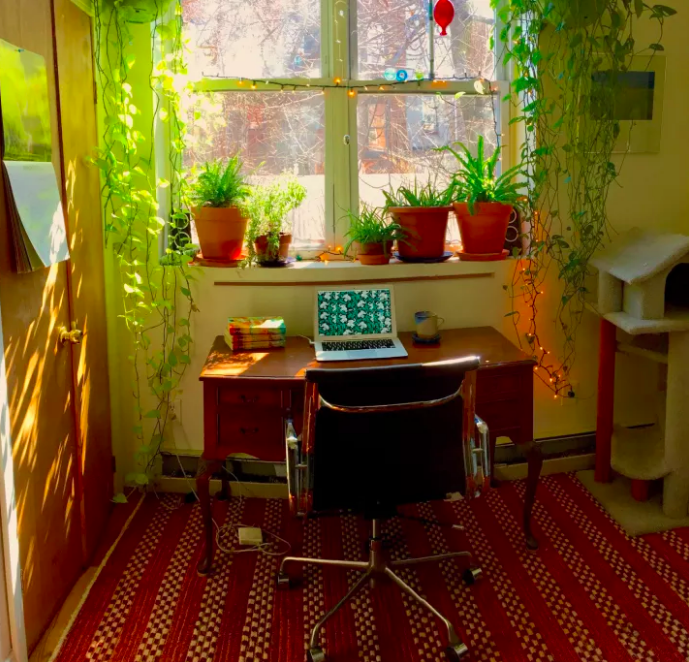 8 Inspiring Women Show Us Where They Get Their Most Creative Work Done
Writer Rachel Lyon likes to work among sentimental treasures that remind her of friends and family.
READY TO SEE MAGIC EVERYWHERE: TALKING WITH RACHEL LYON
Lyon's sharply observed, character-driven fiction has appeared (or is forthcoming) in Electric Literature, Joyland, and The Iowa Review. She and I met at her apartment in Crown Heights to discuss artistic communities, the quotidian nature of the supernatural, and hyper-gentrification.
5 WRITERS, 7 QUESTIONS, NO
WRONG ANSWERS
Welcome to the first edition of the Lit Hub Author Questionnaire, a monthly interview featuring seven questions for five authors with new books…
Episode Eighty-Four: Rachel Lyon
"I Feel a Lot of Tenderness For Her": Rachel Lyon on Writing "Self-Portrait with Boy"
Rachel Lyon's debut novel Self-Portrait with Boy is a gorgeously written story about ambition and responsibility, set in the New York City art scene of the early 1990s. In advance of the book's launch at Books Are Magic on February 5, I sat down with Lyon at Pel's Pie in Brooklyn to discuss her novel, teaching and writing prompts.

Once I started thinking about who'd play Lu Rile, I got a little obsessive about casting the dream movie version of the book. One day in August I spent a couple of hours procrastinating, coming up with a dream cast. Since Lu is 27, I needed someone else for her role, someone short and young who could play unbeautiful, withdrawn, hyperfocused, self-conscious, passionate, fearsome—and, on top of all that, who could speak with the hint of a Massachusetts accent.
Lyon applied the Page 69 Test to Self-Portrait with Boy and reported the following: "Page 69-70 shows Lu's relationship to art in the context of her daily life. I added this section late in the writing process. A friend who'd read a late draft mentioned he couldn't tell whether Lu actually liked art or not. So I wrote a new passage showing how she sees and thinks about and responds to work that's not her own."
FIVE EVENTS NOT TO MISS IN SOUTHERN VERMONT, WEEK OF SEPT. 21
Rachel Lyon: Author of "Self Portrait with Boy" appears at Franklin House on the campus of Bennington College as part of the school's "Literature Evenings."
'Self-Portrait With Boy' in Development at Topic Studios
Topic Studios ("Leave No Trace") has bought rights to Rachel Lyon's debut novel and plans to develop the project as a feature film. Lyon will adapt her own novel. John Lyons ("Boogie Nights"), who recently signed a first-look deal with Topic Studios, has come on board to produce.
Topic Studios to Develop Film Adaptation of SELF-PORTRAIT WITH BOY
It's not light and fluffy, but Self-Portrait With Boy by Rachel Lyon will keep you turning the pages wherever you are this summer. …As you can see, I'm still thinking about it! Please, now you go think about it.
Briefly Noted
"There is nothing more pathetic than being the only person who believes in you," says the protagonist of this début novel set in 1991, an aspiring photographer, broke and squatting in an unrenovated loft. Each day, she takes a self-portrait, and in the background of one she accidentally captures a nine-year-old boy falling to his death. She recognizes the photograph as a "masterpiece" that can propel her from poverty into the art world, but, after growing close to the boy's grieving mother, she feels torn about capitalizing on the tragedy. Lyon frames the choice as one of self-definition: Must one be ruthless to be an artist?
I am not the only person who gets a little rush out of receiving correspondence meant for other people with my name. It used to be that on the Verizon network you could text someone just by typing in a name; the author Leila Sales received thousands of texts over five years from strangers who'd addressed their text messages L-E-I-L-A. From 2007-2012 she documented them on an entertaining blog called, "The Leila Texts: Small Glimpses Into Strangers' Lives, Courtesy of a Technological Glitch."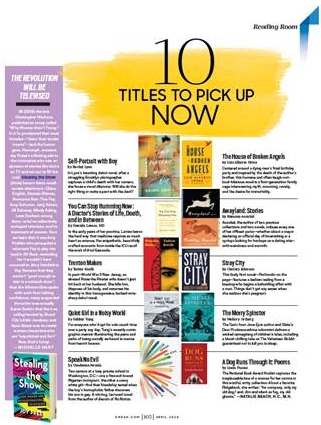 A YEAR IN READING: ADRIENNE CELT
A Look at the 35 Over 35 List
Here are my top five picks from their list, followed by the full list:

19 Thrillers to Keep You Up All Night
Looking for a thriller with a plot that you probably have never considered? Self-Portrait With Boy is also one of the most inventive plot concepts that I've read in a long time and absolutely captivated me.
"It's going to be the first thing someone lays their eyes on before they read it." Jaya Miceli, art director at Scribner, discusses her love of books covers and how the jacket designs were created for several popular novels, such as Rachel Lyon's Self-Portrait With Boy and Jesmyn Ward's Sing, Unburied Sing.
The Luxury Constellation-Connecting New York City to the World
EXCERPT FROM SELF-PORTRAIT WITH BOY
Above us, caught in the branches of a tree like a manifestation of sunlight itself, was a golden scarf.
EPISODE 100: SARAH SELECKY ON RADIANT SHIMMERING LIGHT AND MARY LAURA PHILPOTT'S SPRING MUST-READS
The book gets into questions of ambition and scruples and what we owe other people, like, what do you owe your friends? What do you owe your family? What do you owe your neighbors? What do you owe strangers? It's really a fine book. It snuck up on me and I was so glad it did. I couldn't put it down.
TOOLS TO TAKE FOR A SPIN: RACHEL LYON'S PLOT ROULETTE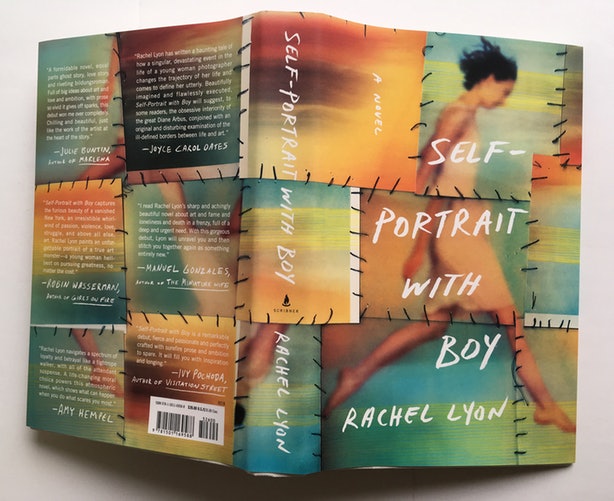 WHAT DOES A BOOK DESIGNER DO? JAYA MICELLI TAKES YOU BEHIND THE SCENES
"On a recent project for Self-Portrait with Boy by Rachel Lyon, I was emotionally compelled by the story of the female protagonist, an ambitious artist/photographer."
9 Buzzed-About Authors You'll Want to Know Before Your Friends Do
Lyon's first novel takes a deep look at the difficult choices artists make around their most powerful works, while also exploring the complexities of a female friendship founded on loss.
New Season, New Books: 22 Staff-Picked Reads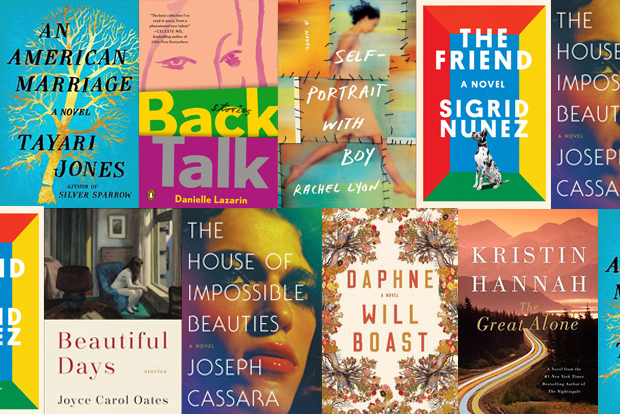 New books: week of February 5!
The Best Reviewed Books of the Week
23 FOR 2018: A LITERARY PREVIEW FOR THE YEAR TO COME
We're always up for novels dealing with artists and the ethical quandaries in which they find themselves, and Rachel Lyon's debut falls squarely into that category. Throw in a detailed portrait of 1990s New York, and you have our full attention.

A selection of first sentences from new books, Feb. 4
MUST-READ FEBRUARY NEW RELEASES
A searing novel about the fraught relationship between intimacy and ambition.

You Oughta Read: 3 Debut Authors with Books out This January
I am always on the prowl for a great new book to read, and so it's always a delight to find a book by first-timers—these little discoveries have been the silver lining of hope in my tunneled life.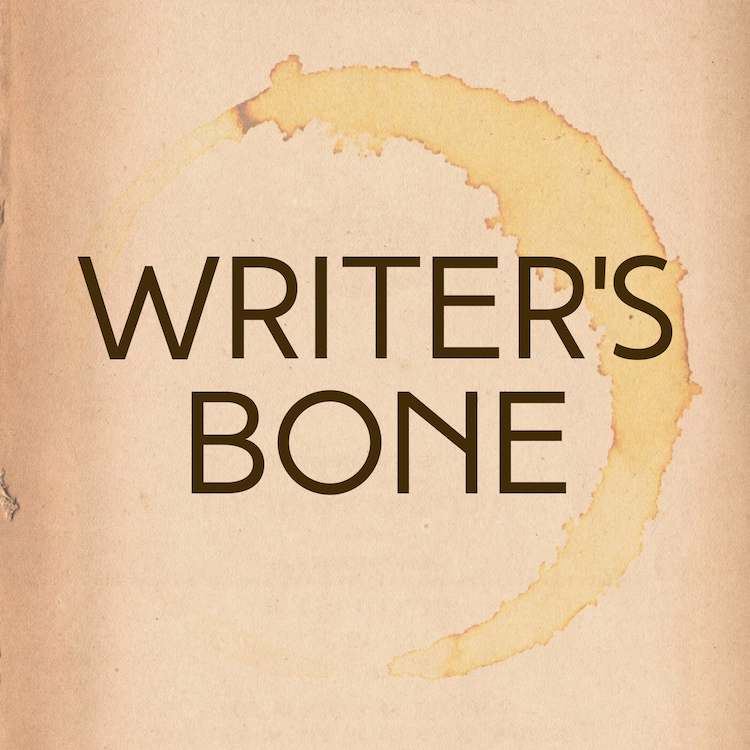 February 2018 Must-Reads
Looking for a thriller with a plot that you probably have never considered? Self-Portrait With Boy is one of the most inventive plot concepts that I've read in a long time and absolutely captivated me.
Rachel Lyon, host of reading series Ditmas Lit, to launch debut novel at Books Are Magic
Vol.1 Brooklyn's February 2018 Book Preview
There's plenty to ponder in Rachel Lyon's debut novel–from the way in which it evokes a particular neighborhood in a particular place in time to the way that it raises questions about art, tragedy, and exploitation. It's a heady array of things to consider, deftly handled in fictional form.

Featured Authors
Set in '90s in the early days of Brooklyn's gentrification, Self-Portrait with Boy is a commentary about the emotional dues of success as well as an exploration of female friendship.
A powerful exploration of the complex terrain of female friendship, and a brilliant debut.
I want everyone to read this book because it's so brilliant, but I'd especially recommend it to artists who like to grapple with the role that morality gets to play in art. But this is also a book about making decisions that will shape the rest of your life when you're too young to be able to fully understand their repercussions. It's also about carving your own identity and trying to launch a career when you're barely making enough money to get by, and having to constantly push past that exhausting hurdle.